Purchasing a home is a big step, and a big decision. The average person spends around 1/3 of their income on their home. The home that you choose has a big impact on your life, and can have a big impact on your finances, as well. It always surprises me when Buyers attempt to "go at it alone" because of the possibility of mistakes. A good Buyer's Agent is invaluable to a Buyer, and can be the difference between a wonderful transaction, and a nightmare. Obtaining the services of a buyers agent can help you negotiate the best deal, maximize your time viewing homes and provide your with the best industry contacts: For additional information on Why you should use a buyers agent see: Why I should use a buyers agent.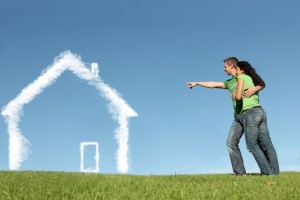 One of the first steps in purchasing a home is finding out what you can afford and payments you will comfortable with. Getting this first step done will take about 15 minutes of your day – see: Your Pre Approval.
The best part of using a buyers agent is 99.9% of the time our services are 100% free to our buyers. When an agent lists a home the commission they charge includes their fee and the fee for a buyers agent. In other words, hiring an agent to represent you and provide you with all of knowledge to obtain the very best deal and protect your best interest is almost always 100% FREE!  The only exception is if you purchase a For Sale By Owner that is not willing to pay a buyers agent commission and you still would like to enlist our professional help.
Hiring a buyers agent at NO COST TO YOU should be the easiest decision you ever make! Whether you are purchasing a single family home, condo, new construction or villa we can help!
Call us today at St. Louis: 314-ST-LOUIS (785-6847) or 636-397-SOLD (7653).