Mel Galbally
Sales Associate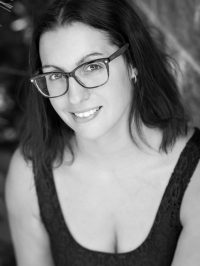 Contact
Office: 314-785-6847 ext 14
Mobile: 631-384-9872
Fax: 636-561-3437
Mel@stlouisrealty.net
stlouisrealty.net
Bio
Mel is originally from New York and has been a St. Charles resident for 12 years. She understands the importance of customer service and works around the clock to ensure her clients know they are her #1 priority.
Mel has a bachelors degree in business management and prides herself on her proven negotiation skills. She loves to help clients in all areas but specializes in the St. Charles area.
Mel also partners with great agents around the country so if you are moving out of state she can help you find a qualified agent in your new location!
Testimonials
Highly recommend the STL Realty team of Mel and Genti!
"STL Realty was Great to work with!  With each step in our home buying process Mel and Genti were there to inform and explain.                    This is our second time using them to buy a home. The first time using them to sell our home as well.  Mel and Gent had our home sold within 24 hours!  Highly recommend the STL Realty team of Mel and Genti!" -Kevin Kaster
Mel found the right people quickly!
"We used Mel on the last home purchase 2 years ago - we downsized.  We had to close in 20 days!  Mel found the right people to work quickly!"  - Carol Johnson
Mel is Awesome!
Mel was there every step of the way!  She was awesome! - Lachona Thames
Glad To Meet Mel!
"Glad to meet Mel & her family they have become part of our family! Hope to see them in the future as she helped so much with the purchase of the new and the sale of the old home." -Home Owner
Our situation was unique!!!
"Our situation was unique as most would say. My elderly parents moved from San Diego to St. Charles, trying to find a property quickly to meet the needs of 4 people, 2 with handicapped needs was more than a challenge. Mel scheduled appointments within hours, we spoke several times a day until the home was found. Complications of the seller backing out in San Diego, only to find another interested buyer within days of cancelling our contract. Mel politely & calmly scheduled more appointments to find a home to close within 3 weeks! She is amazing. We would add her to our family as she understood every family members needs. We will continue to call Mel for future needs." Karen Fraunholtz
Send Me Your Testimonial