About Homes for Sale in Cottleville MO
Located in St. Charles County real estate, homes for sale in Cottleville MO are located close to I-70 leading into St. Louis County/City. Cottleville Real Estate is made up of primarily residential properties but offers a selection of charming boutique stores and restaurants. Cottleville MO Real Estate and Cottleville MO properties are a perfect addition to the St. Louis Real Estate market
Get a Closer Look at Homes for Sale in Cottleville MO and Lifestyle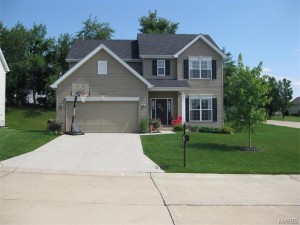 Cottleville MO real estate has an average home age of 12 years. Homes for sale in Cottleville MO range in price from $125,000 to $475,000. The median home price in 2014 was approximately $275,000.
Cottleville is one of the oldest towns in St. Charles County and has successfully preserved its historic charm. The main street is dotted with specialty stores and unique dining experiences. If you are looking for a small town feel in the heart of St. Charles county this is your town!
Cottleville properties are served by both the Francis Howell School District and the Fort Zumwalt West School District School District. See Great Schools for up to date ranking on every school in the area.
If you are looking for a home for sale in Cottleville MO or you would be interested in buying a home in Cottleville, please contact St. Charles real estate expert, Sharon Colona and St. Louis Realty for a professional and simple buying or selling process. Call (636) 397-7653 or email at scolona@stlouisrealty.net.
Some Real Estate Listings in Cottleville
Recent Sales in Cottleville
Area Details for
Cottleville