St. Louis Hills, Saint Louis, MO
About Homes for Sale in St. Louis Hills MO
Located in St. Louis City real estate, homes for sale in St. Louis Hills MO are located just minutes from downtown St. Louis and share the same zip code with a St. Louis favorite, Ted Drews Frozen Yogurt. St. Louis Hills MO Real Estate and St. Louis Hills MO properties are a perfect addition to the St. Louis Real Estate market.
Get a Closer Look at Homes for Sale in St. Louis Hills MO and Lifestyle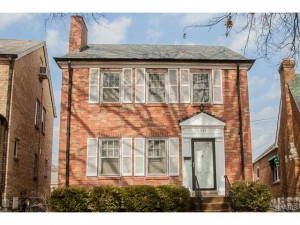 St. Louis Hills MO real estate is primarily older, brick homes. The Homes for sale in St. Louis Hills MO range in price from approximately $150,000 for smaller homes to $400,000. The median home price in 2014 was approximately $240,000.
Homes in St. Louis Hills are known for their convenient location and beautiful yards. The area has a small town charm with garden clubs, two main parks and numerous churches and schools. "Country living in the City" was the phrase used to market the area in the 1930's and still hold true today.
The St. Louis Hills MO residents are served by the St. Louis City School District and also offer 9 private school choices. See Great Schools for up to date ranking on every school in the area.
If you are looking for a home for sale in St. Louis Hills MO or you would be interested in buying a home in St. Louis Hills MO, please contact St Louis County real estate expert, Sharon Colona and St. Louis Realty for a professional and simple buying or selling process. Call (636) 397-7653 or email at scolona@stlouisrealty.net.
Some Real Estate Listings in St. Louis Hills, Saint Louis, MO
Area Details for
St. Louis Hills, Saint Louis, MO
Recent Sales in St. Louis Hills, Saint Louis, MO
Schools in St. Louis Hills, Saint Louis, MO