About Homes for Sale in St. Charles MO
Located in St. Charles County real estate, homes for sale in St. Charles MO are conveniently located minutes from the airport. St. Charles properties are a mix of newer homes and many historic homes with unique original architecture. St. Charles MO Real Estate and St. Charles MO properties are a perfect addition to the St. Louis Real Estate market.
Get a Closer Look at Homes for Sale in St. Charles MO and Lifestyle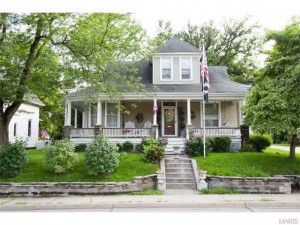 St. Charles real estate is known for the preserved historical features of the area. The Homes for sale in St. Charles MO range in price from about $75,000 to about $900,000. The median home price in 2014 was approximately $285,000.
Residents of St. Charles enjoy historic "Main Street" with specialty & boutique stores as well as award winning restaurants. This area is known for its family friendly environment. There are yearly art festivals along with music festivals. The 4th of July brings one of the largest displays in the St. Louis Metro area and Christmas brings weeks of walking tours with Caroler's, roasted chestnuts and carriage rides.
The St. Charles residents are served by the St. Charles School District. See Great Schools for up to date ranking on every school in the area.
If you are looking for a home for sale in St. Charles MO or you would be interested in buying a home in St. Charles, please contact St Louis County real estate expert, Sharon Colona and St. Louis Realty for a professional and simple buying or selling process. Call (636) 397-7653 or email at scolona@stlouisrealty.net.
Some Real Estate Listings in St. Charles
Recent Sales in St. Charles
Area Details for
St. Charles