About Homes for Sale in Dardenne Prairie MO
Located in St. Charles County real estate, homes for sale in Dardenne Prairie MO are located between two major highways leading into St. Louis County/City. Dardenne Prairie Real Estate is primarily newer homes as the St. Charles area was rural just 15 years ago. Dardenne Prairie MO Real Estate and Dardenne Prairie MO properties are a perfect addition to the St. Louis Real Estate market
Get a Closer Look at Homes for Sale in Dardenne Prairie MO and Lifestyle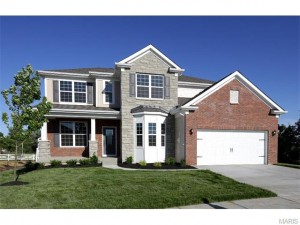 Dardenne Prairie real estate is made up primarily of newer homes with an average home age of 12 years. Homes for sale in Dardenne Prairie MO range in price from $100,000 to $650,000. The median home price in 2014 was approximately $300,000.
Dardenne Prairie is primarily residential with the majority of businesses located in adjacent cities. The residents enjoy three local parks. Georgetown Park is just over 1/3 acre and is home to fallen soldiers on both sides of the civil war. Barathaven Park is over 90 acres and includes 3 miles of trails recreation fields and a 15 acre lake. The Dardenne Prairie City Hall Park is home to the "Spray Ground Play Ground" and is a popular park on hot summer days.
Dardenne Prairie properties are served by three school districts; Fort Zumwalt West, Liberty High School and Francis Howell. See Great Schools for up to date ranking on every school in the area.
If you are looking for a home for sale in Dardenne Prairie MO or you would be interested in buying a home in Dardenne Prairie, please contact St. Charles real estate expert, Sharon Colona and St. Louis Realty for a professional and simple buying or selling process. Call (636) 397-7653 or email at scolona@stlouisrealty.net.
Some Real Estate Listings in Dardenne Prairie
Recent Sales in Dardenne Prairie
Area Details for
Dardenne Prairie
Schools in Dardenne Prairie