About Homes for Sale in Wildwood MO
Wildwood Located in St Louis County real estate, Wildwood MO homes for sale are a great inclusion to the homes of St. Louis County Real Estate. The homes for sale in Wildwood Mo are located in a far western and beautiful part of St. Louis County. Wildwood is a city of a 68 square miles of breathtaking panoramic scenery. Gorgeous homes dot in and out between the forestry for a perfect blend of city and country. Wildwood MO Real Estate and Wildwood MO properties are a perfect addition to the St. Louis Real Estate market.
Get a Closer Look at Wildwood MO Homes for Sale and Lifestyle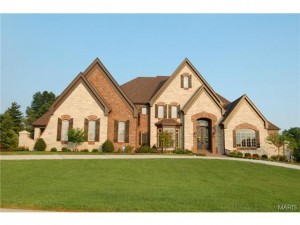 Wildwood real estate is mostly made up of newer homes with the average age at 20 years. These single family homes offer floor plans with 2 bedroom, 3 bedroom  or 4 bedroom options. Wildwood MO homes have a wide sales price range and vary from approximately $200,000 to about 2,000,000. The median home price in 2014 was approximately $440,000.
Residents of Wildwood MO real estate are fortunate to have Babler State Park, Park activities include hiking, picnicking, bicycling, horseback riding and camping. There is also Rockwoods Reservation and Range with over 12 miles of hiking trails and Greensfelder County Park.
Wildwood MO homes for sale residents enjoy a yearly art fair every August located in the town center. The Wildwood Art Fair showcases some of the most talented artists in the Midwest.  Three days filled with food, music, entertainment and unique art, something for every member of the family!
Wildwood residents can enjoy many restaurant choices with diverse cuisines. Table Three, Vallarta Mexican, Mulligans Grill, Poor Richards, Clancy's Irish Pub are just a few of the many choice restaurants to try.
The Wildwood School District serve Wildwood MO real estate. The Rockwood schools premier school district is noted for its high student achievement, great community support, and outstanding staff and teachers. Rockwood has consistently earned Distinction in Performance by the Missouri Department of Education. This is the highest rating a school district can achieve on its Annual Performance Report
If you're interested in learning more about Wildwood MO homes for sale, please contact St Louis County real estate expert, Sharon Colona and St. Louis Realty for a professional and simple buying or selling process. Call (636) 397-7653 or email at scolona@stlouisrealty.net.
Some Real Estate Listings in Wildwood
Area Details for
Wildwood