About Homes for Sale in Webster Groves MO
Located in St. Louis County real estate, homes for sale in Webster Groves MO are centrally located in an inner ring suburb the St. Louis area. Webster Groves is a sought after established community that is environmentally responsible and has some of the most beautiful yards St. Louis County has to offer. Webster Groves MO Real Estate and Webster Groves MO properties are a perfect addition to the St. Louis Real Estate market.
Get a Closer Look at Homes for Sale in Webster Groves MO and Lifestyle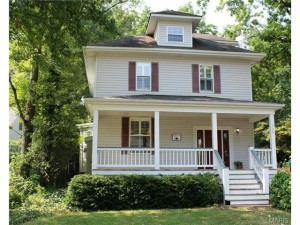 Webster Groves real estate is made up primarily of well-established homes. Homes for sale in Webster Groves MO range in price from about $100,000 to $1,000,000. The median home price in 2014 was approximately $325,000.
Residents of Webster Groves enjoy a non for profit Farmers Market featuring food from local farmers and artisans. The community is rich in history and the city website provides different walking tours that showcase the history and the wide variety of architectural home styles dating back to the early 1900's.
The Webster Groves School district has received numerous accolades and include six elementary schools, a 6th grade center, a middle school and Webster Groves High. See Great Schools for up to date ranking on every school in the area.
If you are looking for a home for sale in Webster Groves MO or you would be interested in buying a home in Webster Groves, please contact St Louis County real estate expert, Sharon Colona and St. Louis Realty for a professional and simple buying or selling process. Call (636) 397-7653 or email at scolona@stlouisrealty.net.
Some Real Estate Listings in Webster Groves
Recent Sales in Webster Groves
Area Details for
Webster Groves
Schools in Webster Groves