About Homes for Sale in Brentwood MO
Located in St Louis County real estate, Brentwood MO homes for sale are an inner ring suburb in the homes of St. Louis County Real Estate. The homes for sale in Brentwood MO are a mix of new construction, condos, townhomes and single family homes. Brentwood is one of the most centrally located residential areas in St. Louis County and conveniently located between Hwy 44 and Hwy 40/64. Brentwood MO Real Estate and Brentwood MO properties are a perfect addition to the St. Louis Real Estate market
Get a Closer Look at Brentwood MO Homes for Sale and Lifestyle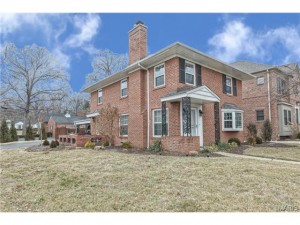 Brentwood real estate is mostly made up of established and older homes between 70-90 years old. The age of the homes also appeal to builders for tear downs. There is currently a small percentage of Brentwood MO homes for sale that are new construction on beautiful established lots. The single family homes offer floor plans with 2 bedroom, 3 bedroom  or 4 bedroom options. Brentwood MO homes for sale range in price from approximately $150,000 to approximately $555,000. The median home price in 2014 was  approximately $370,000.
Residents of Brentwood MO real estate enjoy family recreation at the Brentwood Ice Arena an indoor rink that is open year round. Brentwood also maintains eight parks with a variety of facilities for the public to enjoy at no cost. One of the larger parks is Brentwood Park, it is 13.5 acres in size and provides a stadium like baseball field. The park also holds two softball fields, two soccer fields, restrooms, a playground, and a pavilion. Brentwood Park is home to Brentwood Eagles baseball and softball, the Annual Brentwood Days Festival and the summer concert series.
Shopping is even made more convenient with one-stop-shopping such as Brentwood Square  home of Arhaus Furniture, Whole Foods, REI and Nordstrom's Rack. The St. Louis Galleria is located just 1 mile north of Brentwood and has some of the best shopping and dining St. Louis has to offer. Residents of Brentwood MO have the convenience of numerous tasty restaurant choices including; O.B.Clarks, Applegate's Deli, Frank Papa's Ristorante or The Pasta House Co. and Pronto just to name a few.
The Brentwood School District serves Brentwood MO real estate.  Parents will be pleased to know that one of the elementary schools, Mark Twain, received the Missouri Gold Star and is a current Missouri School of Character. Brentwood is also home to Brentwood High School, a 2006 and 2013 National Blue Ribbon Award winner.
If you're interested in learning more about the homes for sale in Brentwood MO, please contact St Louis County real estate expert, Sharon Colona and St. Louis Realty for a professional and simple buying or selling process. Call (636) 397-7653 or email at scolona@stlouisrealty.net.
Some Real Estate Listings in Brentwood
Recent Sales in Brentwood
Area Details for
Brentwood