About Homes for Sale Holly Hills MO
Located in St. Louis City real estate, homes for sale Holly Hills MO are conveniently located within walking distance to Forest Park. Holly Hills Real Estate and Holly Hills properties are a perfect addition to the St. Louis Real Estate market.
Get a Closer Look at Homes for Sale in Holly Hills MO and Lifestyle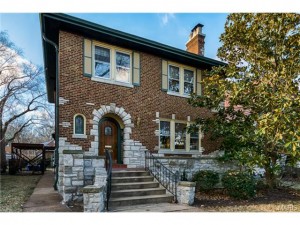 Holly Hills real estate is primarily older, historic homes. The name Holly Hills was created in the 1920's as an ode to old Hollywood. The Homes for sale in Holly Hills MO range in price from approximately $100,000 to $550,000. The median home price in 2014 was approximately $200,000.
The homes in Holly Hills range from Brick Mansions to bungalows wide tree lined Boulevards. Residents of Holly Hills also enjoy the third largest park in St. Louis, Carondelet Park. The YMCA provides the Carondelet Park Rec Complex and features pools, volleyball an indoor track and more!
The Holly Hills residents are served by the St. Louis City School District including Roosevelt Senior High. See Great Schools for up to date ranking on every school in the area.
If you are looking for a home for sale in Holly Hills MO or you would be interested in buying a home in Holly Hills, please contact St Louis County real estate expert, Sharon Colona and St. Louis Realty for a professional and simple buying or selling process. Call (636) 397-7653 or email at scolona@stlouisrealty.net.
Some Real Estate Listings in Holly Hills
Recent Sales in Holly Hills
Area Details for
Holly Hills