About Homes for Sale in Bridgeton MO
Located in St Louis County real estate, Bridgeton MO homes for sale are a great inclusion to the homes of St. Louis County Real Estate. The homes for sale in Bridgeton MO are located in an inner-ring suburb of greater St. Louis and is considered northwest St. Louis County. With an abundance of well maintained streets, low taxes and highly- rated Pattonville School district, Bridgeton is considered a premier place to live, shop and play. Bridgeton MO Real Estate and Bridgeton MO properties are a perfect addition to the St. Louis Real Estate market
Get a Closer Look at Bridgeton MO Homes for Sale and Lifestyle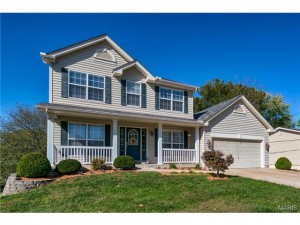 Bridgeton real estate is mostly made up of established and older homes between 40-90 years old with an average age of 56. These single family homes offer floor plans with 2 bedroom, 3 bedroom  or 4 bedroom options.  Bridgeton MO homes for sale range in price from approximately $50,000 to approximately $135,000. The median home price in 2014 was about $93,000.
Residents of Bridgeton MO real estate are located within minutes to Lambert-St. Louis International Airport.
Bridgeton MO is known for its vibrant retail corridor on St. Charles Rock Road with businesses such as Walmart Supercenter, Target, Kohl's, Best Buy, Home Depot, Lowes, Sports Authority and a number of quick service and casual dining restaurants. The "Rock Road" is a regional shopping destination.
Bridgeton residents enjoy eight city-owned parks including the Berry Hill Golf Course, the Bridgeton Municipal Athletic Complex and the Bridgeton Crossing Family Aquatic Park among the 256 acres set aside for picnicking, sports, swimming, trailblazing and leisure activities.
The Pattonville School District serve Bridgeton MO real estate. The schools in the area include Bridgeway Elementary, Pattonville Heights Middle School and  Pattonville Senior High
If you're interested in learning more about Bridgeton MO homes for sale or would like information on how to sell a home in Bridgeton MO, please contact St Louis County real estate expert, Sharon Colona and St. Louis Realty for a professional and simple buying or selling process. Call (636) 397-7653 or email at scolona@stlouisrealty.net.
Some Real Estate Listings in Bridgeton
Recent Sales in Bridgeton
Area Details for
Bridgeton