About Homes for Sale in Rock Hill MO
Located in St. Louis County real estate, homes for sale in Rock Hill MO are located in centrally between Hwy 40 and Hwy 44. The area is known for a small town feel but is just minutes from Downtown and large shopping centers The Galleria Mall and West County Center Mall. Rock Hill provides established homes and quiet tree lined streets. Rock Hill MO Real Estate and Rock Hill MO properties are a perfect addition to the St. Louis Real Estate market.
Get a Closer Look at Homes for Sale in Rock Hill MO and Lifestyle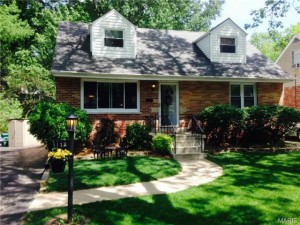 Rock Hill real estate is made up primarily of established/older homes; the average aged home is 55 years. The homes for sale in Rock Hill MO range in price from about $100,000 to about $430,000. The median home price in 2014 was approximately $200,000. The homes are traditionally brick or vinyl exterior and are ranches, two story and 1.5 story.
The residents of Rock Hill enjoy seven beautifully landscaped parks as well as lots of shopping, specialty stores and unique restaurants. This is one of the most central locations in St. Louis County so all areas of  St. Louis County are convenient to access. Manchester Road is the primary access in the area and provides everything you could possibly be shopping for. Rock Hill is an established family friendly community with low crime rates and reasonable home prices.
Rock Hill is part of the Webster Groves school district and provides three schools within the city limits; Hudson Elementary School, Webster Groves Elementary and Steger sixth Grade Center. Please see Great Schools for up to date ranking on every school in the area.
If you are looking for homes for sale in Rock Hill MO or you would be interested in buying a home in Rock Hill, please contact St Louis County real estate expert, Sharon Colona and St. Louis Realty for a professional and simple buying or selling process. Call (636) 397-7653 or email at scolona@stlouisrealty.net.
Some Real Estate Listings in Rock Hill
Recent Sales in Rock Hill
Area Details for
Rock Hill