About Homes for Sale in Ladue MO
Located in St. Louis County real estate, homes for sale in Ladue MO are located in the inner ring suburb of St. Louis County. The residents of Ladue have the highest medium income of any city in Missouri along with one of the highest in the United States. Ladue MO Real Estate and Ladue MO properties are a perfect addition to the St. Louis Real Estate market.
Get a Closer Look at Homes for Sale in Ladue MO and Lifestyle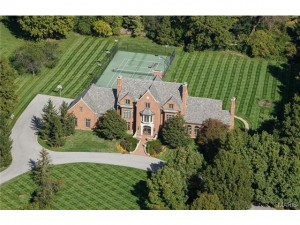 Ladue real estate is made up of both well established and new construction homes. Homes for sale in Ladue MO range in price from about $275,000 to about $3,500,000. The median home price in 2014 was approximately $1,000,000.
Residents of Ladue enjoy numerous restaurants and unique shopping. Along with gourmet foods you can find some of the best interior design resources St. Louis has to offer. Ladue is also just a couple of miles from the Galleria and Downtown Clayton.
If you are considering buying a home in Ladue you will be pleased with the statistics for the Ladue school district. The U.S. News & World Report released their 2015 "Best High Schools" and Ladue High School was ranked No. 3 on the list for "Most Challenging". The Ladue School district provides seven schools ranging from Elementary to high school. See Great Schools for up to date ranking on every school in the area.
If you are looking for a homes for sale in Ladue MO or you would be interested in buying a home in Ladue, please contact St Louis County real estate expert, Sharon Colona and St. Louis Realty for a professional and simple buying or selling process. Call (636) 397-7653 or email at scolona@stlouisrealty.net.
Some Real Estate Listings in Ladue